Downloading eDoc Organizer Printer
You can use the eDoc Organizer Printer to easily create and import PDF files from any Windows application that supports printing.
To download eDoc Organizer Printer, navigate to Tools -> Options.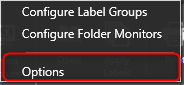 The eDoc Organizer Application Options dialog box will be displayed.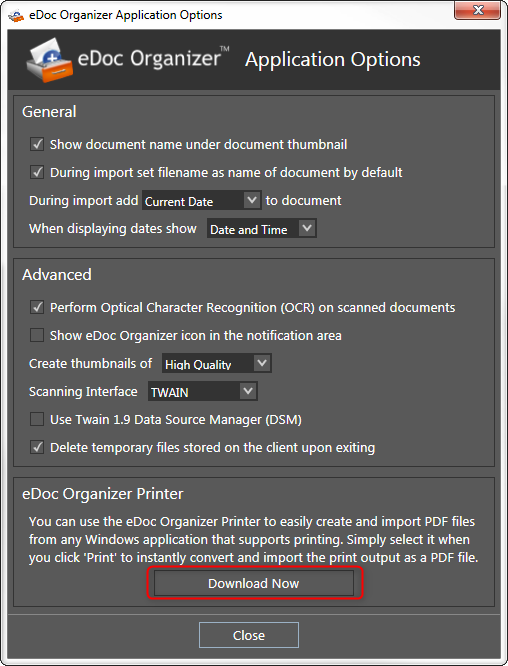 Click the Download Now button in the eDoc Organizer Printer section at the bottom of the dialog box. You will be taken to the online download page of eDoc Organizer Printer.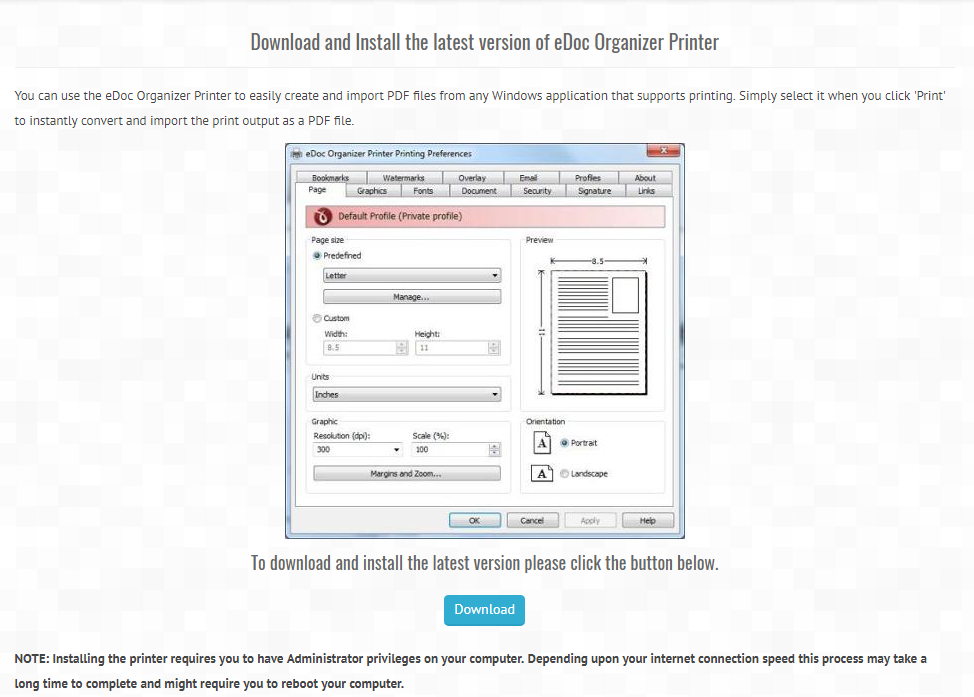 Scroll down and click the Download button. Depending on your browser and settings, the open dialog asking you to save the installation file will be displayed.

Click the Save File button. The standard Save dialog will be displayed, or will show in your browser bar where it is saved.

Select the location where you want to save the eDoc Organizer Printer and then click the Save button. The file starts downloading. Once the download is completed, open the downloaded printer installation file. The Open File dialog will be displayed.
Click the Run button.

The eDoc Organizer Printer starts installing. Once the installation is complete, the successful message will be displayed. Click the OK button.